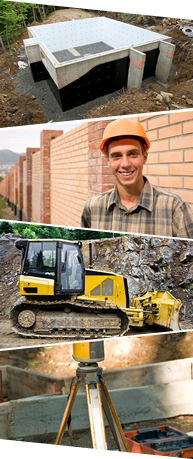 • Featured Contractors •
Picture Perfect Landscaping in Oscoda, MI
Brinkman Excavating LLC in Caro, MI
A-1 Fence CO in Redondo Beach, CA
Abney Fence in Ada, OK
Petsafe of Connecticut in Newtown, CT
Coral Fence in Hallandale, FL
Carl E Osborn Bulldozing in Archie, MO
Railing CO in Miami, FL
Backhoe Work in Santa Fe, NM
R & J Backhoe Service in Denver City, TX
Chris Blythe Backhoe Service in Lake Havasu City, AZ
Dogwatch of Greater Pittsburgh in Butler, PA
EBS Backhoe Inc in Piedmont, MO
Eagle Fence CO in Warren, OH
Unisorb Products in Dallas, TX
From Our Blog:


Repairing or Replacing a Wooden Deck

The sun is shining, the air is warm and there is a few hamburger patties waiting to be grilled. The only problem, your deck is full of slivers and you don't even like to stand out there to grill, let alone sit down to eat. It sounds like it is time to repair or replace your deck so it becomes safe... Continue Reading
Wyoming Fence Company Directory
Click on a fence company name for further information.
Hope Fencing & Roustabout
Gillette, WY
L & R Fencing Inc
, WY
Vinyl Fence Of Wyoming
Lander, WY
Yellowstone Decorative Landscaping
Thayne, WY
D & J Fencing
Thermopolis, WY

Our specialties include pipelines, spring development, stock water systems and tanks. We can assis...

Cross Panels & Gates
Powell, WY
Wishbone Fencing
Aladdin, WY

We can assist you with construction.

HOUT Fencing
Worland, WY

We can assist you with animal containment, construction, fences, fencing, gates and installation.